Welcome to  Dr. Natalya Carmichael General & Cosmetic Dentistry
We want you to feel confident knowing our team of highly trained Doctor and staff
pride themselves on delivering the best possible service and results.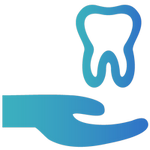 Specialized Care
Dr. Carmichael offers a full array of dental services to help you create a satisfying smile. Here are just a few services and you can read more about our General Dentistry and Cosmetic Dentistry pages.

Loved the care I received at my last cleaning. The hygienist listened to my concerns and gave me great advice. She also helped me understand more about dental care. The cleaning was painless and I always look forward to my appts here.
– Kim R

I was in recently for a cleaning and x-rays. As usual, the staff here goes over and beyond to make their patients feel comfortable. They all make going to the dentist a very pleasant trip.
– Lynn L

Absolutely first class dentist with an excellent support staff. Things get done right the first time. Dr. Carmichael is so patient with the deadening needle that there was no pain at all.
I really like this practice. Quiet competence.
– Ardi
Make An Appointment
Don't wait another day. Fill out the form below and make an appointment today. Our experienced team stands ready to help.