Our teeth whitening treatment can give you the brilliant, dazzling smile you've always wanted.  Our whitening treatment is completely safe and will effectively brighten your smile.
WHAT IS TEETH WHITENING?
Teeth whitening is a quick and easy process that begins with a single office visit. When you come in, ask Dr. Carmichael about our available options and she can get you started. With our in-office bleaching your teeth can be brightened in as little as one hour. Or if you would like our take home kit, teeth whitening will occur over multiple days at your own desire.
Teeth whitening is easy at Dr. Carmichael's. Call in and schedule a visit with Dr. Carmichael and we can have your smile brightened at your convenience!
Should I Have My Teeth Whitened?
Let's find out! are you…
Expecting a dental crown or veneer?
Preparing for an important event?
Quitting tobacco use?
Not seeing results in whitening strips and toothpastes?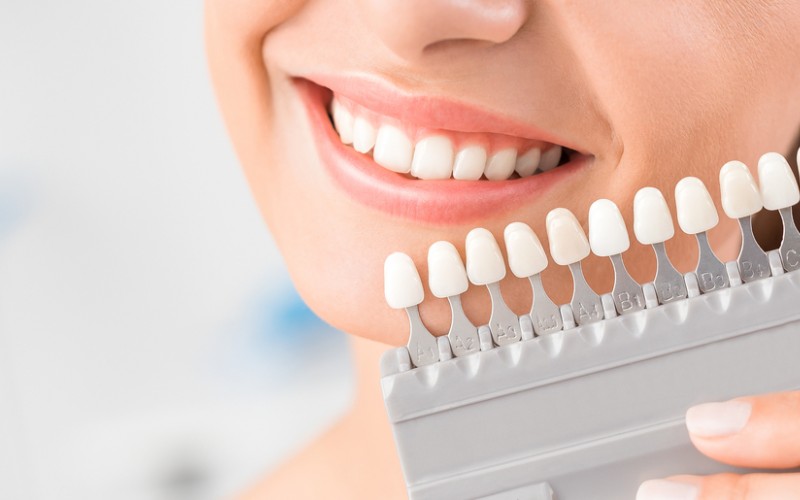 Teeth Whitening
in San Diego
With teeth whitening treatments, we can create a bright smile even after significant staining or discoloration. We want every patient to love their smile, and will work with you to achieve the perfect smile you've always wanted.
If you have any imperfections that make you cringe at your reflection in the mirror, cover your mouth when laughing, or refuse to show your teeth when smiling, let us help you. Dr. Carmichael and the entire team understand the emotional weight that dental issues can carry. Our goal is to have you bound out of the dentist chair feeling brand new with a smile that you can't wipe off of your face!
Frequently Asked Questions
Make An Appointment
Don't wait another day. Fill out the form below and make an appointment today. Our experienced team stands ready to help.